Programs
This program is for 3, 4, 5 and 6 year old children. The class focuses on many character building skill such as discipline, respect, and attitudes; as well as working on balance, coordination, and motor skills through the use of fundamental martial arts training. Through this program the child will be prepared to enter into the regular children's martial arts classes.
Through a structured curriculum, children learn not only martial arts but various life skills such as goal setting, leadership, teamwork, respect, responsibility, work ethic, and positive mental attitude. Many satisfied parents have provided written and verbal testimonies on how training at Impact Martial Arts has improved their children's confidence, focus, attitude, discipline, and respect as well as improved grades in school. The classes are high energy and provide an exciting avenue to learn, grow, and stay healthy.
Adults find Taekwondo rewarding for various reasons whether it is for the great exercise and cardio-conditioning, self defense training, confidence building or to have a great family activity together with their children, Taekwondo is the complete package.  Whatever the reason, Impact Martial Arts provides a comfortable and safe environment while offering challenges and growth opportunities. Both men and women enjoy the many benefits that Taekwondo has to offer.  Classes are adapted to meet the needs and challenges of our students.  This is an exciting way to get fit physically, stay sharp mentally and be a better person because of the self discipline that is developed because of this art.
Through Leadership training, members become leaders at home, at school or work, and in the community. This is an elite training level where students learn Advanced self defense techniques, Jujitsu, pressure point control tactics, joint locks, competition training toward State or World titles, and training to be a Nationally Certified Instructor, and of course how to be a confident, competent leader.

We will teach students the skills necessary to be effective leaders and to have a positive influence over their peers rather than their peers having any influence over them. They will learn how to be prepared to do their absolute best at anything they pursue and to become positive examples for others to follow. Dealing properly with unhealthy peer pressure, choosing the right friends, and avoiding dangerous situations are all results people see from our Leadership Program.

The greatest benefit is confidence- having courage to say no to drugs, to make tough daily decisions, and to be the example for others. Combined with the physical training of martial arts, Leadership training is what truly transforms the student into a Black Belt! Students with a hard work ethics and good character may become members of this prestigious team The "Leadership" program is an assistant Instructor training program. This course is by invitation only.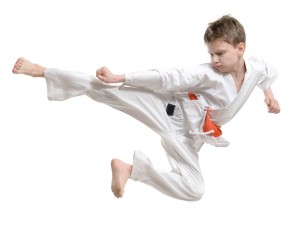 Class Schedule
Impact - Harrison
Monday
Tuesday
Wednesday
Thursday
Saturday
KickStart Fitness Class
Schedule Consultation
5:15 a.m.
12:15
7:15
5:15 a.m.
12:15
4:30


7:15
5:15 a.m.
12:15
4:30
9:00 a.m.
Private/Intro
(Appointment Only)
4:00
4:00
Little Dragons
5:15
White-Yellow Beginners
6:15
5:15
5:15
Green-Black Advanced
5:15
6:15
6:15
Gracie Jiu-Jitsu
7:30
7:30
Impact - Mtn. Home
Monday
Friday
Private/Intro Class
(Appointment Only)
4:00
4:00
White Belt / Little Dragons
4:30
4:30
Kids Colored Belt
5:15
5:15
Advanced Kids & Adults
6:15
6:15
Gracie Jiu-Jitsu
7:30
7:30
Little Dragons Classes are 30 minutes
Kids Classes are 60 minutes
Adult Classes are 60 minutes
Leadership Classes are 60 minutes